18th Memorial Walk & 5k Run
Brought to you by Enos Home Medical Supply
Sunday, May 1, 2016
Check in begins at 11:30 Walk and 5K start at 12:30
Irish Cultural Center
200 New Boston Drive, Canton MA
Give compassionate care one step at a time!
Walk or Run on a Private Course with wide flat roads or enjoy a 2 mile wooded walking trail.
Participate as an individual runner, walker or volunteer: Be a team captain and start a team, ask your family and friends to join you!
Falmouth Road Race Opportunity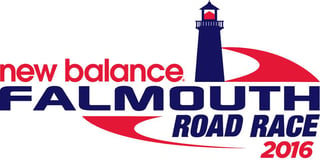 Old Colony Hospice will hav an official charity team in the 2016 New Balance Falmouth Road race on Sunday, August 21, 2016. Any runner age 16 and up who agrees to raise or give $100 will be automatically entered. The $100 must be raised or donated by April 25,2016 and you must provide a valid credit card to personally guarantee your fundraising. The lottery will take place on Sunday, May 1st, 2016. If you are selected for a position on the race team and elect to keep it, you further agree to raise or give with the guarantee of a valid credit card an additional $750 for Old Colony Hospice per the requirements of the Falmouth Road Race Charity Program
Sponsorships are available now! Contact Linda Werman, lwerman@oldcolonyhospice.com or 781-341-4145 ext. 204 for more deatails!
If you have any questions or would like to volunteer for the event or participate on the planning committee, please contact Linda Werman, Director of Philanthropy at lwerman@oldcolonyhospice.com or 781-341-4145 ext. 2014.