Compassionate Care Volunteers Make a Difference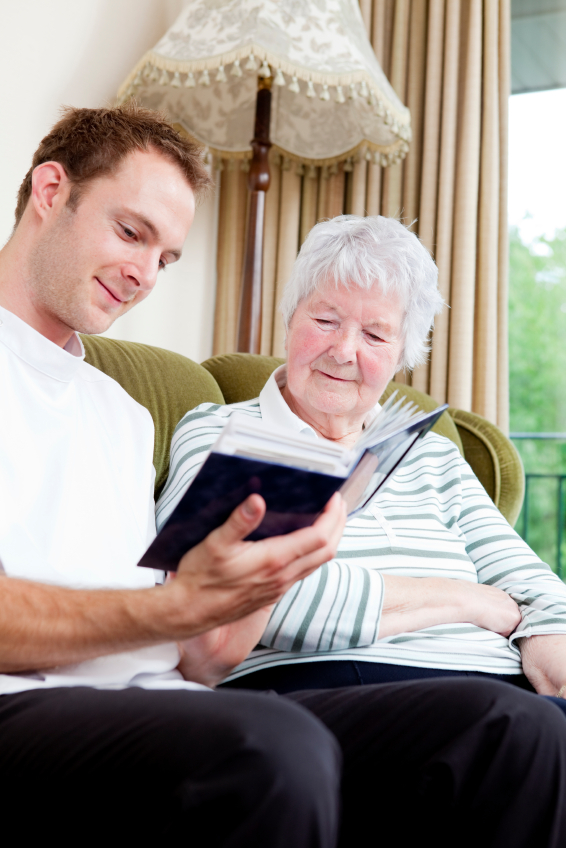 Compassionate Care Volunteers provide companionship, support and respite to patients and their families. Upon completion of the required training program (which is offered several times throughout the year), volunteers can choose which part of our large geographical area they would like to concentrate on and are offered flexible choices in scheduling. Visits may include specific tasks such as reading to patients, playing cards, helping with correspondence or running errands. Sometimes simply sitting and watching a movie, holding a hand or being a caring presence in the room is all that is needed.
Old Colony Hospice has Specialized Volunteers who offer unique services that make optimal use of their volunteer skills and talents, while meeting a wide variety of patient needs. Specialized Volunteers have completed the required Volunteer Training, and then receive additional orientation as to their specific role. Specialized Volunteers include Complementary Therapies (Reiki, massage, and music therapy),
Veteran Volunteers who are available for our patients who served in the armed forces, Vigil and Rosary Volunteers, as well as Bereavement Volunteers.
For further information about office volunteer opportunities at Old Colony Hospice, please contact Lorraine Shamon at 1-781-341-4145 or 1-800-370-1322 or by email LShamon@oldcolonyhospice.com