Spirit of Hospice Award 2015
John Camara - Hospice Volunteer
Heather MacDonald, RN - Hospice Clinical Manager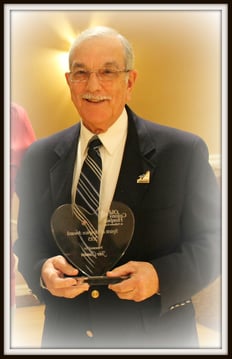 In May of 1990, John Camara took pencil to paper and completed his Old Colony Hospice volunteer application. This began his twenty five years of service to our patients and families. Since that moment in 1990, John has become a mainstay in our organization. John is a role model for our entire volunteer team by being available, committed and sensitive to the needs of patients, families and staff. John has helped numerous patients in completing everyday household tasks, provided companionship, encouragement and empathy. John has a unique perspective, winning personality and sense of humor, all of which provide support to hospice patients, families and his peer volunteers. He is comfortable in his interactions with a range of individuals and has shown this skillfulness by establishing a relationship with an isolated war veteran, befriending a young boy who needed a male figure in his life during his father's illness and guiding a widow from another country living in our area without family support. John appears innately able to listen and focus on someone's need. His gregarious manner makes it easy for people to respond and wish to spend time with him. John was one of the first volunteers to become part of the Old Colony Hospice Veteran Volunteer program. He has worked tirelessly to ensure the success of the program. In 2005, John was selected to receive the Excellence in Volunteer Services Award. This honoris given in recognition pf the work that he accomplished making a difference in the lives of many people in the community. The National Council of Hospice & Palliative Professionals awarded John Camara the 2008 Volunteers Are the Heart of Hospice Award. John competed with committed and dedicated people from the United States to receive this esteemed recognition. In 2011, John received the President's Volunteer Service Award for his lifetime of service. This award was established in 2003 by the Present's Council on Service & Civic Participation to individuals who have met or exceeded requirements for volunteer service and who have demonstrated exemplary citizenship through volunteering. Additionally, John advocated on behalf of our organization and was instrumental in securing generous donations from local benefactors. He has represented Old Colony Hospice at numerous community events, His longevity, winning manner and unending presence set a standard for all of us to attempt to achieve.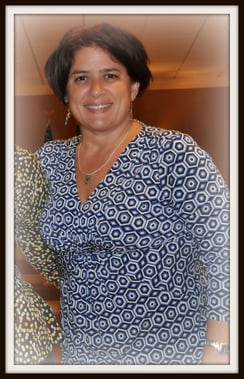 Heather MacDonald, a true leader at Old Colony Hospice demonstrates key traits on a daily basis, which defines how she works successfully with her colleagues and how she serves patients and their families.
As a nurse, Heather is knowledgeable, experienced and compassionate, and if she does not know something, she makes it her business to learn about it and master it. Under pressure, she keeps a smile in her voice and, with grace and patience, treats every caller as if he or she is the only one in need. Heather is totally reliable, a great team player, helps her colleagues stay sane, always reassuring, encouraging and helps out where needed most. She is a cheer leader for others and extends herself to her colleagues and patients, and is always willing to go the extra mile for them. One of your colleagues compares her to the hub of a bicycle wheel…."visualize a large wheel with multiple spokes and a rubber enclosure…half the spokes are leading spokes and half are trailing spokes and each kind crosses the other. This means that each spoke starts from the hub and extends to the rim. The entire process is to support and soften the bumps and the hub holds the whole process together. Heather's role extends from admissions to patient care, to scheduling to support of staff, to computer guru. Not to mention aides, volunteers, social workers and administration. She is available to Old Colony Hospice days, nights and weekends. If that is not a hub at work, I don't know what is!"
Past Award Recipients:
2013: M. Joyce Kaszanek, Admissions Coordinator
2013: Catherine Caddigan, OCH Volunteer
2012: Joyce Nolan, RN, Hospice Nurse
2012: Doris A. Sinkevich, Milton Hospital
2010: Roberta Straus, Hospice Volunteer
2009: Cheryl Battles, Hospice Aide