Hospice Care from a Team of Compassionate,
Committed Experts
Hospice care is one of the most personal experiences of an individual's life. Focused on meeting the physical, spiritual, and psychosocial needs of patients with advanced disease, hospice care often involves family and friends who are committed to ensuring that their loved one can live where they are most comfortable and enjoy the highest quality of life possible for their entire life.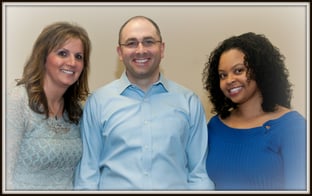 Old Colony Hospice has been providing caring, compassionate hospice care for over 30 years and we are proud to serve 45 Massachusetts cities and towns in our service area. We are a free-standing, non-profit, Medicare certified, accredited health care organization that provides the following services through a core staff of registered nurses, social workers, counselors, volunteers and hospice aides and nutritional consultants:
To be able to serve our patients not only in their homes but in anyplace that they happen to call home, we have contracts in over 30 skilled nursing and assisted living facilities, as well as five acute-care hospitals. We also are able to offer physical, occupational and speech therapy through contracts with area industries.
If you or a loved one has recently received a diagnosis that may involve hospice care or palliative care, see what to do next or contact us directly to discuss your situation.
Here are some other facts about Old Colony Hospice.
CHAP accredited since 2001.
In 2007, Old Colony Hospice received a commendation from CHAP on the Veteran Volunteer Program.
Provides care for all end-stage diseases, including but not limited to cancer, heart disease, lung disease, Alzheimer's, Parkinson's disease, AIDS, kidney disease and other life-limiting illnesses.
Is covered under Medicare, Medicaid, Blue Cross, Harvard Pilgrim, Tufts and other HMOs, and most private insurances.
Provides visits from nurses, social workers, hospice aides, volunteers, spiritual care for end-of-life issues, and bereavement support to the family for the year following the death.
Pays for medications and equipment delivered directly to your home.
The best place to begin is with Old Colony Hospice. For over 30 years, our team of physicians, nurses, home health aides, social workers, spiritual and bereavement counselors, dietitians, pharmacists, and volunteers has been caring for patients and their loved ones in partnership with the patient's primary care physician.