Pet Therapy - Caring Paws Crew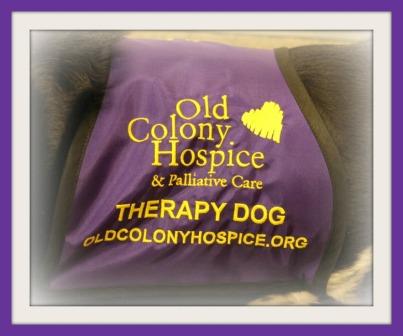 Registered pet therapy teams visit with patients at skilled nursing facilities. For some patients, contact with these gentle animals evokes memories of pets in their lives, past or present.
Benefits to Pet Therapy:
releases endorphins that have a calming effect
act of petting produces an automatic relaxation response
lifts spirits and lessens depression
encourages communication
provides comfort
increases socialization
reduces boredom
lowers anxiety
reduces loneliness
provides motivation to move
Source: Paws for People
http://www.pawsforpeople.org/who-we-are/benefits-of-pet-therapy/

Meet Our Pet Therapists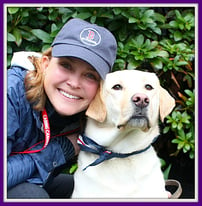 My Name: Enzo
My Breed: Yellow Lab
My Human Partner: Cara
My Interests: I love attention from my raving fans. In my spare time, I enjoy running in the backyard or long walks on the beach with my girlfriend Dobbie, a cute golden from Braintree.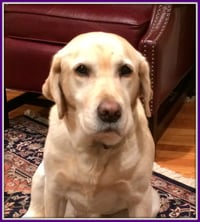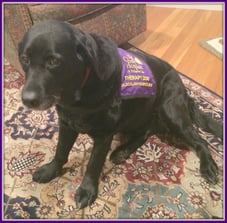 Our Names: Holly (Yellow Lab) & Nellis (Black Lab)
Our Human Partner: Mary
Our Interests: We love to snuggle together, take walks, hike and swim. We also love to visit patients and make them happy! But...our most favorite thing of all, getting "cookies!"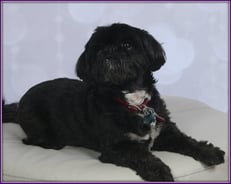 My Name: Wolfie
My Breed: Shih-tzu
My Human Partner: Ellen
My Interests: I like to take both long walks and long naps, eat dog treats and human food, visit people who like small dogs like me, and spend time with my human partner and her family!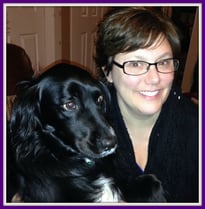 My Name: Callie
My Human Partner: Kathy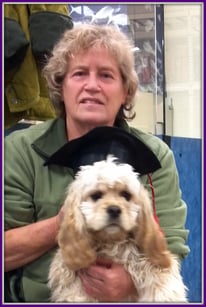 My Name: Hope
My Breed: Champagne American Cocker Spaniel
My Human Partner: Lynn
My Interests: I like visiting my patients. I also love going to the Pingree School in Weymouth and Tufts Library also in Weymouth. The children read me wonderful stories and can't stop petting me! I also go to colleges during finals to help the students take their minds off the stress of studying. I love treats and watching animals out my patio door...deer, birds and rabbits are my favorite to watch. I also love sitting in front of the fireplace and playing with my toys!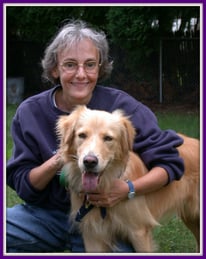 My Name: Barron
My Breed: Golden Retriever
My Human Partner: Elaine
My Interests: I love being outside in my backyard, where I can watch what's happening and switch between laying on the grass and running around. I love my walks with my mom and I used to love to hike but that is getting harder now for me as I am a little older.

Interested in joining our pet therapy team?

Our pet therapy volunteers say they get as much joy from the experience as our patients. If you have an interest in becoming a pet therapy team with your pet, call us at 781-341-4145 or click here to fill out a volunteer application!